Rent a Bus for Your Next Private Event in San Antonio
Whether you're headed into San Antonio for a weekend getaway or a week-long vacation, a bus from GOGO Charters is the perfect solution to all of your transportation needs. We provide minibuses and charter bus rentals to groups of all shapes and sizes all over the San Antonio area. Our superior reservation specialists are available 24/7 to answer questions and address any concerns you may have regarding your rental. Call us any time at 1-855-826-6770 for a free, personalized quote!
CALL 1-855-826-6770 FOR YOUR PRIVATE BUS IN SAN ANTONIO
For trips into San Antonio, a bus is a great way to save money on airfare and still travel comfortably. You'll be able to choose from premium amenities such as reclining seats, air conditioning, on-board restrooms, WiFi, televisions, and DVD players. Your driver will take you right up to your hotel or other venue in the city, and handle all navigation while you relax and enjoy the ride.
If you'll be flying into the San Antonio International Airport, we'll be your personal airport transfer service. Instead of relying on a public service, we'll be ready and waiting to pick you up when your plane lands, always operating on your time.
Public transportation can become difficult to deal with between deciphering routes and waiting around for a car to show up. With a private bus, you'll be able to choose when you want to leave and when it's time to head back to your hotel. Wherever you go, you'll be in control.
Take a More Comfortable Field Trip
Rent a charter bus for your next school trip for a safe, comfortable alternative to traditional school buses. You, your students, and your chaperones will enjoy the journey to your destination, and everyone will be able to socialize on the way. Whether you're coming from across town or across the state, you'll enjoy your trip with reclining seats, air conditioning, and on-board televisions, available upon request.
Take your students to see The Alamo, Texas's most famous and significant historical landmark, where you and your students will enjoy guided tours and free admission.
Communal Church Trips with a Bus
Book a charter bus for your next mission trip, church convention, or retreat to ensure safe and enjoyable travel for your entire group. You'll be able to socialize and study together on the road in preparation for your event.
Head over to the San Antonio Missions for a unique Sunday service held in one of the four historic mission churches!
Family Reunions Made Simple
Simplify transportation at your next family reunion with a private minibus or charter bus. Your driver will operate on your time, and your family will arrive at each stop safe and secure. Tell us where you'd like to go and we'll handle all of the transportation logistics while you relax and enjoy your family trip.
Take your family out to SeaWorld San Antonio, the largest of the legendary SeaWorld theme parks, where you can spend the day riding roller coasters and viewing unique marine animals.
Personalized Driving Tours
Finish off a day of sightseeing or familiarize yourself with the city with a driving tour tailored to you. Tell your driver what you'd like to see and let them take you on a scenic drive through San Antonio's beautiful neighborhoods, from Monticello Park to Monte Vista.
Simplify Transportation with GOGO Charters
With access to over 3,000 buses and over 5 million miles logged across the nation with 0 accidents, GOGO Charters is your #1 choice for weddings, corporate trips, sporting events, or other private bus rentals in San Antonio. Our dedicated reservation specialists will find a bus that's perfect for your group and in line with your requests. All you have to do is tell us where you'd like to go, and we'll handle the logistics from there. Call us today at 1-855-826-6770 for a free, no-obligation quote!
Rent your charter bus now:
1-855-826-6770
You may have seen us featured in: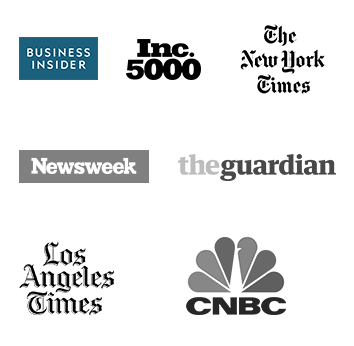 Gogo Charters San Antonio

10415 Perrin Beitel Rd Suite 101, San Antonio, TX 78217, USA

(210) 568-8122
More About Group Travel in San Antonio
Helpful Bus
Rental Resources
Latest
Blog Posts