Rent a Charter Bus for Your Tampa Wedding
Wedding planning is stressful enough without having to worry about your guests getting around. When you rent a bus with GOGO Charters for your wedding events, you're relying on a professional, friendly team experienced in coordinating transportation with wedding day itineraries. With a private shuttle bus, you and your guests will have no need to worry about navigation, traffic, or parking when traveling for your wedding. Your personal driver will know your schedule and handle all of the logistics of travel, from pick up to drop off and everything in between.
CALL 813-452-6111 FOR WEDDING BUSES IN TAMPA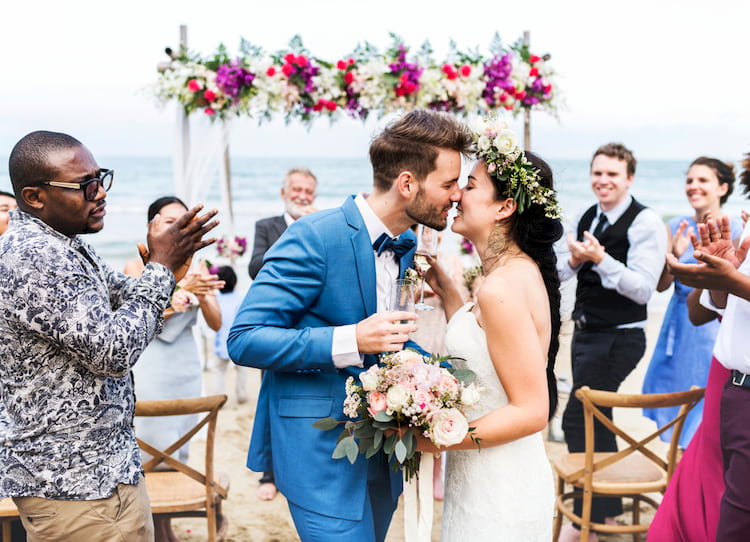 Easy, Stress-Free Wedding Day Transportation
Your wedding may be a small, informal ceremony with immediate family and friends or a beachfront blow-out at one of Tampa Bay's premier oceanside resorts. Regardless of your wedding style, you'll want to focus on spending time and celebrating with the people you love.
Renting a charter bus for your Tampa wedding is the easiest way to keep your guests organized and arriving on time. GOGO Charters has access to a wide variety of buses suited to accommodate your needs. If you're looking for local, private transportation for your small wedding party, consider a comfortable 15-to-28 passenger minibus; but if you're looking to transport mother-in-law and all for a destination beach wedding across state or county lines, look to a 56-passenger motorcoach for your needs. With the perfect charter bus to suit your style, you can rest easy knowing everyone is arriving where they need to be at the right time.
Arrange Airport Shuttles for Out-of-Town Guests
If you have guests flying in for your Tampa wedding, GOGO Charters can arrange reliable transportation to take them from Tampa International Airport to the hotel or wedding venue. There'll be no need to think about rental cars, ridesharing or navigating public transit in an unfamiliar city when your guests know there's a private shuttle waiting for them in sunny Tampa. You and your guests can be confident about arriving to wedding events on time and jumping right into the celebration! When you call us at 813-452-6111, we'll work with you to build a flawless itinerary around picking up and dropping off guests where they need to be and when.
Organized Wedding Day Shuttle Service
Don't stress about transportation if your wedding venues are in different locations. You can arrange wedding day shuttle service with GOGO Charters to bring your guests from venue to venue in comfort and style. Guests traveling from out of town will be grateful for the chance to relax and enjoy the day, rather than worry about using a rideshare app or navigating unfamiliar streets.
If your wedding is at your church in Tampa Heights but your reception is at the Grand Plaza Hotel in St. Pete Beach, guests can pile into a private shuttle and enjoy a tour of the Tampa Bay area on the way. With comfortable amenities like on-board restrooms, air-conditioning, and plush seating, they'll arrive refreshed and ready to join the party. And at the end of the night? A private shuttle can bring your guests back to their hotel safely and quickly.
Tampa Bay Beach Destination Weddings
Tampa Bay's Gulf Coast beaches are some of the most romantic and beautiful locales for a destination wedding. Is there a more perfect backdrop for your big day than emerald-blue waves, shady palm trees and miles of pristine, sandy beach? GOGO Charters has found a handful of wedding and reception venues around Tampa Bay making the most out of Florida's stunning shoreline:
Address: 6300 Gulf Boulevard, St Pete Beach, FL 33706
Phone: (800) 237-8918
Bilmar Beach Resort
Address: 10650 Gulf Boulevard, Treasure Island, FL 33706
Phone: (727) 360-5531
Address: 6000 Sun Boulevard, St. Petersburg, FL 33715
Phone: (727) 906-4752
Circles Waterfront Restaurant
Address: 1212 Apollo Beach Blvd, Apollo Beach, FL 33572
Phone: (813) 641-3275
Address: 5325 Marine Dr, Holmes Beach, FL 34217
Phone: (941) 238-6262
Customize Your Wedding Charter Bus Rental
When you call us at 813-452-6111 to rent your charter bus with GOGO Charters, let your reservation specialist know all about the features and amenities you want for your wedding day shuttle. Depending on your needs, you can choose an all-white or all-black bus—whichever best fits your aesthetic. What would a wedding party be without your favorite music and a bottle of champagne? You're welcome to bring snacks and alcohol on board, and buses can be fit with speaker systems and auxiliary ports at your request. Ask about WiFi and electrical outlets so your guests can stay connected and post snapshots of their adventure on social media. You can also bring streamers, balloons, lights and other removable decorations to help make the celebration come to life.
Book Your Wedding Shuttle Today
Planning a wedding takes a lot of time and energy, so why not check one thing off the list now? Renting a charter bus for your wedding with GOGO Charters will give you the peace of mind you need to fully relax and make your wedding day memorable. From Tampa to nearby St. Petersburg or another sunny spot in Florida, look to GOGO Charters for a private charter bus rental for your wedding in the Sunshine State. Call us at 813-452-6111 for a free, personalized quote, and be one step closer to locking down the plan for your dream wedding.
Rent your charter bus now:
813-452-6111
You may have seen us featured in: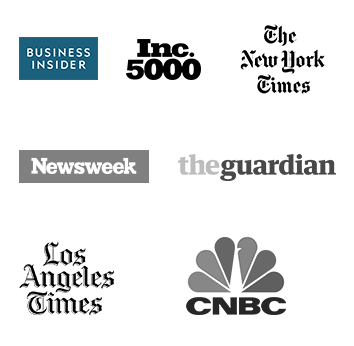 More About Group Travel in Tampa
Helpful Bus
Rental Resources
Latest
Blog Posts