Here are just a few of the companies we've worked with: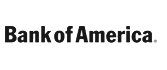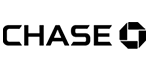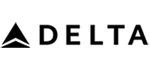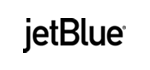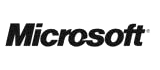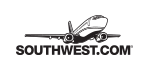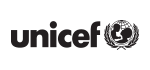 West Virginia Charter Bus & Minibus Rentals
When you rent a charter bus with GOGO Charters, you can guarantee that you are renting the right charter bus for your group and its needs. Depending on the number of people in your group, you can opt for one or several different bus types, including 18-passenger minibuses and 56-passenger charter buses.
Each bus rental can be optimized for your comfort, and you can choose from amenities like WiFi, power outlets for charging your phone and other devices, reclining seats for resting during longer charter bus rides, and TVs for playing any movies or shows you want to watch. If you need an additional amenity or have a special request, let your bus reservation specialist know. They'll do their best to make sure you have what you need for the trip.
We are committed to diversity and inclusion, and have ADA-accessible buses in our network for any passengers in your group who have extra needs. As long as you let your reservation expert know at least 48 hours in advance, we can secure you an accessible bus so that every member of your trip can enjoy the ride.
CALL 1-855-826-6770 FOR CHARTER BUSES IN WEST VIRGINIA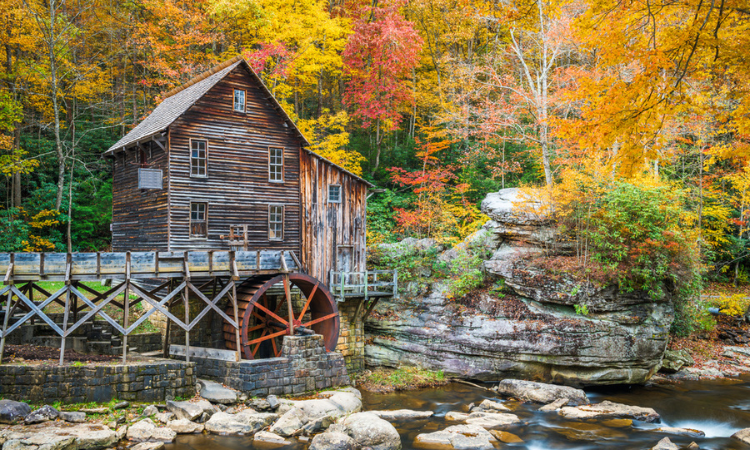 How Much Do West Virginia Charter Bus Rentals Cost?
The cost of renting a charter bus in West Virginia can vary. The best way to get a definitive price on your bus rental is to give us a call at 1-855-826-6770 and tell us about your trip. We will provide you with a free, all-inclusive quote with no hidden fees. And you are under no obligation to book afterwards!
The quote we give you will take into account the type of bus you rent, how long you will be traveling, and where you will be traveling. Before you call, make sure you have your itinerary mostly nailed down and have a solid headcount for the trip. You can always make changes to your itinerary later, and we will be transparent with you about any additional charges that come with a changed itinerary.
Get your quote today by calling 1-855-826-6770! Our reservation specialists are ready to answer any questions you may have.
Charter Bus Rental Services in West Virginia
Whatever your reason for traveling to West Virginia, GOGO Charters has your group transportation covered. We have experience arranging charter buses in West Virginia for all different groups and occasions, like the following:
Don't see your trip type on the list? Don't worry. We can accommodate almost any type of trip! Just give us a call and talk to one of our rental associates.
Visit West Virginia National Parks with a Group
The beautiful country roads and mountains of West Virginia have captured the imaginations of people for ages, and have inspired countless songs, movies, television shows, and beyond. It's home to many beautiful national parks, such as New River Gorge State Park, Blackwater Falls State Park, and Babcock State Park. It's a wonderful state to visit with a group of family and/or friends.
Instead of taking a plane to West Virginia and missing all the beauty along the way at ground level, consider renting a charter bus instead. With planes, you are at the mercy of the airport, can experience delays and flight cancellations, and have to share close and cramped quarters with strangers. But with your own charter bus rental, you get to travel with only your closest friends and family, and have plenty of room to stretch your legs. You can bring your own food and snacks, stop at restaurants you want to visit, and play fun road games with your fellow riders to pass the time. And best of all, your bus driver will handle the driving while you enjoy the stunning views along the way.
Wedding Shuttles Services in Historic Downtown Charleston
West Virginia's beauty makes it a wonderful destination for weddings. What could be more beautiful than saying "I do" near the towering mountains, clear rivers, and blossoming trees? West Virginia has many gorgeous wedding venues, such as The Barn on Unity Farm in Princeton, Hale Street Center in Charleston, and Daniel Vineyards in Crab Orchard. Downtown Charleston has tons of different bars and restaurants, making it a great spot for bachelor or bachelorette parties. Plus, if you and your guests want to pregame on the bus on your way to the bars, you are welcome to! GOGO Charters doesn't have any rules against drinking on a private charter bus.
A charter bus rental is the best way to shuttle your wedding guests to and from the hotel for the big day. For guests from out of town that are staying at a hotel, you can arrange for the charter bus driver to pick them up the day of the wedding, and take them home safely after. You can even arrange for guests to be picked up directly from the West Virginia International Yeager Airport. The buses in our network have ample storage space for luggage, reclining seats, and free WiFi to keep guests comfortable during the ride.
Field Trip Bus Rentals to the Clay Center
The Clay Center for the Arts and Sciences of West Virginia, most commonly called the Clay Center, is a unique venue in Charleston that is perfect for school field trips. Little astronomers will love the center's planetarium, budding artists will be inspired by the art museum, and future scientists will love the interaction discovery museum. The Clay Center also holds different day camps during the summer for sports, sciences, and other interests; just check their schedule online!
Traveling on a charter bus with kids can present unique challenges. But GOGO Charters is up to the task. Onboard WiFi and TV screens can help keep kids entertained during the journey, and the buses in our network are spacious to ensure even the most rambunctious kids stay comfortable and have plenty of room for the ride. Make the most out of your field trip to the Clay Center with a charter bus rental from GOGO Charters!
Charter Buses for Business Trips in West Virginia
The Winterplace Ski Resort is one of many different ski resorts in West Virginia. It is touted as "the most accessible, affordable ski resort in the Southeast" by Southern West Virginia visitor's bureau, and features nine lifts with 28 runs. Close to half of the runs at the resort are ranked as easier, with some more difficult and very difficult runs also available for more experienced skiers. Not far away from the resort is The Resort at Glade Springs, which operates a spa and three different golf courses.
West Virginia's numerous ski resorts and spas make it a great state to rent a corporate charter bus from GOGO Charters for company team-building trips. Your team can bond, get to know each other better in a casual environment, and participate in some healthy competition as they hit the slopes or the golf course. We can arrange for smaller or larger charter buses depending on your company size, and make sure your team has access to amenities they need, such as WiFi for checking emails, reclining seats to relax between destinations, and onboard restrooms.
Book Your West Virginia Charter Bus Rental
Ready to get going? We hope so! GOGO Charters is excited to help provide you with a charter bus rental that is perfect for you and your group. Whenever you are ready to book, or just interested in hearing more about our services, give us a ring. Our reservation specialists are available 24/7 when you call 1-855-826-6770.
Rent your charter bus now: