Here are just a few of the companies we've worked with: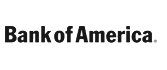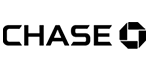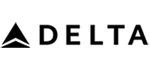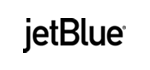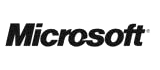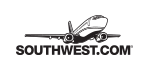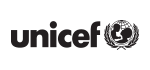 North Dakota Charter Bus & Minibus Rentals
So you're looking to rent a charter bus in North Dakota. You have come to the right place! At GOGO Charters, we have access to a vast network of charter buses and minbuses for every kind of group and occasion, from an 18-passenger minibus to a 56-passenger charter bus. The buses we charter offer amenities like WiFi for access to the internet on the road, power outlets to keep phones and other devices charged, reclining seats for comfort, and even an onboard restroom on large models. We also have the capability to arrange for an ADA-compliant bus for any groups that have members with special needs—just let us know at least 48 hours in advance.
To learn more about the buses we charter, and how to find the right charter bus for your group, give us a call at 1-855-826-6770.
CALL 1-855-826-6770 FOR CHARTER BUSES IN NORTH DAKOTA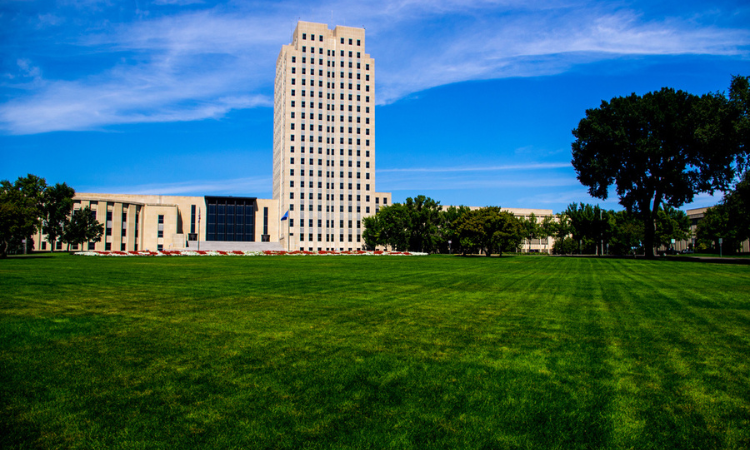 How Much Do North Dakota Charter Bus Rentals Cost?
The cost of renting a charter bus in North Dakota depends on a few factors. When you are looking to rent a charter bus, ask yourself these questions: How many people are in your party? What time of year will you be traveling? What city, or cities, will you be traveling to? Are you staying overnight anywhere? When you give us a call at 1-855-826-6770 with these answers in hand, our reservation experts will be able to give you a personalized quote based on this information.
Charter Bus Rental Services in North Dakota
At GOGO Charters, we provide group transportation services in North Dakota for every type of occasion. Some of the types of events we have arranged buses for are:
If you don't see your trip type in the list above, don't worry. Chances are, we can help arrange the right bus rental for your event. Give us a call today and one of our reservation specialists will be happy to walk you through the process.
Charter Bus Rentals for Visiting Bismarck with a Group
Bismarck, North Dakota's Capital, makes for a perfect weekend trip for a group of friends or family vacations. The city has a growing brewery scene, with several major breweries such as Bismarck Brewing, Stonehome Brewing Company, and Laughing Sun Brewery, which also features axe throwing. Learn more about North Dakota at the North Dakota Heritage Center & State Museum, and visit the restored former Governor's Mansion, which dates all the way back to the late 19th century.
If you are traveling with kids, the Dakota Zoo and Superslide Amusement Park are two stops to add to your itinerary; the zoo is home to numerous animals, including the endangered Bengal tiger, and Superslide Amusement Park has fun for the whole family with a giant slide, a Ferris wheel, mini-golf, go karts, food and shopping. And if you want to venture a short hour and 45 minutes outside city limits, you can visit Theodore Roosevelt National Park. Located where the Great Plains meet the rugged beauty of the Badlands, you can find bison, elk, and prairie dogs, plus the stunning Painted Canyon and Maltese Cross Cabin, where President Roosevelt once lived.
If you are visiting Bismarck with a group, whether it's for a weekend or you are passing through as part of a weeklong road trip, GOGO Charters can set you up with the right charter bus for your group. For smaller groups, consider one of our 18-passenger minibuses, or larger groups can opt for anywhere from a 24-passenger bus to a 56-passenger charter bus. If you are unsure if a charter bus rental would work for your group, give us a call and we would be happy to help you fill in the blanks. Our reservation specialists are available 24/7 at 1-855-826-6770 and can't wait to assist you!
Rent a Wedding Shuttle for Fargo Weddings
Fargo is North Dakota's most populous city and offers plenty to its visitors. The Plains Art Museum hosts a collection of regional, contemporary, and Native American works, and the Fargo Theater, set in a restored 1926 Art Deco-style movie house, shows first-run movies, film festivals, and other events. The North Dakota Horse Park has live horse racing and betting, and the Fargo Air Museum houses several historic aircraft, with many still in flying shape. Plus, during the winter months, the entire city participates in Frostival, a yearly festival dedicated to wintertime merriment and activities.
The city's many offerings and the beauty of its surrounding area make it a popular place to get married. Some of the most popular wedding venues include Red Barn & Berry Farm, The Pines wedding venue, and Avalon Events Center. If you are attending or planning a wedding in or around Fargo, GOGO Charters can provide you with the best wedding transportation for the big day. Renting a charter bus for a wedding is often more cost-effective, can be more customized and convenient than hotel shuttle buses, and offers luxury amenities for your guest's comfort.
Tour the University of North Dakota and Catch a Game
Grand Forks, North Dakota is mainly known for the University of North Dakota. The university's growing popularity has turned Grand Forks into a thriving college town. In Grand Forks, you can find the Grape Mill Vineyard and Winery, River Cities Speedway for car races, a seasonal Farmers Market, a Japanese garden, Ralph Engelstad Arena for ice hockey games, and more. The city has its own symphony orchestra and master chorus and holds cultural and arts events at the Empire Arts Center.
The University of North Dakota offers more than 200 different areas of study for degrees, including the only schools of law and medicine in the entire state. It also has its own art museum, the North Dakota Museum of Art. If you are interested in getting a campus shuttle bus rental to the university for a group of high school seniors, let GOGO Charters take the wheel! Not only can a charter bus take your group to the school, saving you the hassle of arranging numerous rides and finding parking for different vehicles, but you can add extra stops to your itinerary at some of the best places to visit near the university to give your potential college students an immersive feeling.
Rent Transportation for School Field Trips in Minot
Minot is home to the Minot Air Force Base, plus several stops that would make for a perfect field trip. The Dakota Territory Air Museum explores Minot's history in aviation through different aircrafts and memorabilia. The Roosevelt Park Zoo, located on the banks of the Souris River, homes bears, big cats, and other animals. And the Scandinavian Heritage Park features replicas of traditional houses and a wooden church, honoring the area's immigrant history.
If you are looking for field trip transportation for a group, look no further than GOGO Charters. We have access to a network of charter buses of different sizes, and we definitely can find one perfect for your class size. In a charter bus rental from GOGO Charters, your students can enjoy playing fun road games together in a comfortable, air-conditioned charter bus, with plenty of space to stretch their legs and even an onboard restroom depending on the model you rent. And you can use the free WiFi for whatever you need; you could check your email, or look up useful last-minute information you may have forgotten about, like where to load and unload your charter bus when you get there.
Safety is of utmost importance to us at GOGO Charters, and your bus driver will be professional, highly vetted, and committed to making sure your group gets to where they need to be safe.
Book Your North Dakota Charter Bus Today
If you are looking for a charter bus rental in North Dakota, Montana, Minnesota, or elsewhere in the Midwest, you can count on GOGO Charters to get you there. Give us a call today at 1-855-826-6770 whenever you are ready and we can provide you with your free, no-obligation rental quote on the perfect charter bus for your group.
Rent your charter bus now: