Team Sports Charter Bus Rental in Los Angeles
Team Sports Charter Bus Rental in Los Angeles
GOGO Charters is your choice for sports team transportation in Los Angeles. Whether you are looking for 56 seat charter buses for a football team and support staff or a smaller minibus just for your coaches, we can help.
Book your team's transportation now by calling 1-855-826-6770.
CALL 1-855-826-6770 FOR A CHARTER BUS FOR YOUR TEAM IN LA
Charter a Bus For Your Team in Los Angeles
It's great to be a sports fan in Los Angeles--with so many teams playing year round there's a constant stream of sports entertainment available. With so many events in rotation throughout the year you may find it tricky to attend them. Rely on GOGO Charters, a premier charter bus reservation and rental company, to get you there safely. With access to over 3,000 buses in over 300 cities nationwide, 0 accidents, and over 1,000,000 satisfied customers, GOGO Charters has consistently ranked as your #1 choice for bus transportation.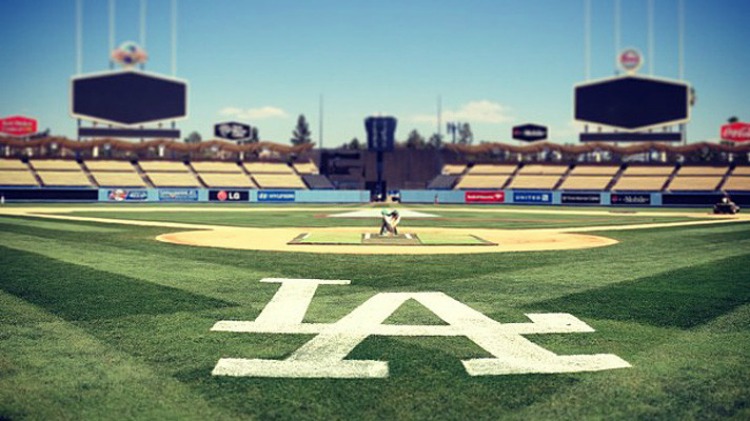 Transport Your Teams Easily
If you're on the coaching staff of any one of Los Angeles' teams you're probably looking for a reliable transportation service to safely and securely get your team where it needs to go. Instead of working with local bus companies, trust GOGO Charters, a national charter bus service that has experience handling teams. The charter buses we reserve may come equipped with air conditioning, flat screen televisions, legroom, overhead storage, and extra storage space underneath the bus, depending on your needs.
GOGO Charters also gladly transports ameteur teams as well, including high school, college, and intramural sports. If any of your team members have friends, family, or associates that are interested in attending a game, they can also join in by riding with GOGO Charters. Smaller teams can rest assured that a minibus reserved by GOGO Charters is more than capable of handling their needs.
Easy Away Game Access
Why limit yourself to your favorite team's home schedule when you can easily get to one of their road games? If your LA Rams are playing the 49ers, why not head up to the Bay for the weekend? What about when UCLA is playing San Diego State University in basketball? Now, you no longer have to worry about figuring out who's driving and how long it'll take. Reserve a GOGO Charters minibus and an esteemed driver will be your personal valet. Don't let distance be an excuse as to why you don't attend your favorite team's games.
Watch the Los Angeles Dodgers
The Dodgers are one of Los Angeles's most popular teams, a historic franchise and one of baseball's most storied organizations. Playing their games at Dodger Stadium, the Dodgers attract fans from all over southern California. If you're a Dodgers fan traveling from a town far from Los Angeles, hire a minibus to get you and your friends to the game. Minibuses reserved through GOGO Charters allow you to bring up to 16 passengers, so you can pack your friends, family and more on the journey with you to attend a game.
Enjoy the New LA Rams
The LA Rams only recently moved to Los Angeles and everyone in the city is excited to see them. Since Los Angeles has gone quite some time without its own football team, take advantage of this new addition by attending a game with all of your closest friends. Ask GOGO Charters about renting a luxury coach or minibus through our platform allowing you to experience the excitement of a Los Angeles Rams game.
Play a Pickup Game at Pauley Pavilion
Pauley Pavilion is an iconic sports complex located on UCLA's campus. Home to the UCLA Bruins Men's and Women's basketball teams, Pauley Pavilion is one of the most memorable sports attractions in Los Angeles. But aside from being the location of Bruin's basketball home games, Pauley Pavilion is notorious for its pickup basketball games. If you're a hoops lover that wants to run a few games with your buddies, call GOGO Charters today to reserve a bus and head down to the gym for a few games. You'll find the minibuses we work with to be more than accommodating and able to hold as many as 15 of your friends.
Check out Del Mar Thoroughbred Club
If you love horse racing, you'll definitely love Del Mar Thoroughbred Club. One of California's most famous horse racing tracks, lovers of the track have come from far and wide to check out the amazing seasonal races hosted here. Del Mar is located about 100 miles south of Los Angeles, but this is no issue. GOGO Charters can reserve a minibus or charter bus that is more than equipped to take you from the city of angels. Get a group together and plan your next trip to the Del Mar Thoroughbred Club now!
Every Sporting Event is Within Reach
GOGO Charters makes every sporting event in Los Angeles accessible. When you rent a charter bus with GOGO Charters, you never have to worry about finding parking, getting to public transportation stops, or flagging down a taxi. We work with the best drivers and motorcoaches in the industry, so you can rest assured that you will be taken care of. Call us at
1-855-826-6770 for a free quote and information about transportation for events such as weddings, corporate events, private rentals, and more.
DAY RATES FOR BUSES RENTAL IN TEAM SPORTS CHARTER BUS RENTAL IN LOS ANGELES
REVIEWS
Charter Bus Rental Rates from LOS ANGELES, CALIFORNIA
Round Trip
From: Los Angeles,CA
To: Atlanta,GA
Round Trip
From: Los Angeles,CA
To: Boston,MA
Round Trip
From: Los Angeles,CA
To: Dallas,TX
Round Trip
From: Los Angeles,CA
To: Denver,CO
Round Trip
From: Los Angeles,CA
To: Houston,TX
Round Trip
From: Los Angeles,CA
To: Las Vegas,NV
Round Trip
From: Los Angeles,CA
To: Miami,FL
Round Trip
From: Los Angeles,CA
To: Nashville,TN
Round Trip
From: Los Angeles,CA
To: New Orleans,LA
Round Trip
From: Los Angeles,CA
To: New York,NY
Round Trip
From: Los Angeles,CA
To: Orlando,FL
Round Trip
From: Los Angeles,CA
To: Phoenix,AZ
Round Trip
From: Los Angeles,CA
To: Portland,OR
Round Trip
From: Los Angeles,CA
To: San Diego,CA
Round Trip
From: Los Angeles,CA
To: San Francisco,CA
Round Trip
From: Los Angeles,CA
To: Washington DC,DC